TESTIMONIALS


OF OUTSTANDING CARE AT ST. VINCENT'S​
WE'RE PROUD TO BE ONE OF BEXHILL'S MOST RECOMMENDED CARE HOMES WITH THE BEST REVIEWS POSSIBLE:
12 out of 12 of our independent reviewers say they are 'extremely likely' to recommend St. Vincent's. Please see some of the recommendations and  testimonials of outstanding care we are delighted to have received:
"The most caring home there is in Bexhill on Sea. St. Vincent's is extremely clean and comfortable, it has a lovely atmosphere and caring staff, second to none. The food is outstanding and cooked on the premises. My husband was there for many months and I was absolutely sure that all his needs were catered for. The manager was fantastic and kept me updated on my husband's progress."
Read some more of our independent care home best reviews at CareHome.co.uk here.
It's lovely when our fantastic staff are recognised:
"To Jo and the wonderful staff. I just wanted to thank you all personally for everything you do to keep Peggy (and all the other residents) safe and happy with everything that is going on at the moment. You are all Superstars. Stay Safe. Love Debbie."
Part of a large family:
"He looks really happy, you all need lots of hugs, I'm sending them over. He really appreciates you all, so do I. I miss him so much, but am delighted he is happy and content, he wasn't like that at home, so glad he has found his sense of humour that got lost for a while."
One of our testimonials of outstanding care:
"Taking all things into consideration I wouldn't wish Dad to be anywhere else. He is happy and still telling rubbish jokes, and long may that continue. A big thank you to all the staff for keeping Dad happy and healthy in this difficult time.'
Another testimonial to our recommended care home in Bexhill: "Since mum has been at St. Vincent's the change has been dramatic, she has responded so well to the care given by the dedicated team led by the Jo. Mum says that it's like being at home with a family. I would highly recommend St. Vincent's to anybody who wants their family member to be welcomed and well cared for."
"My sister previously lived alone for many years and was agoraphobic and reclusive. From day one, all the staff treated her with such loving care and kindness and have made her feel part of a large family which has improved her well-being and mental state no end. They have all worked wonders with her and have transformed her to someone who now goes downstairs to socialise and join in every day. I cannot thank the staff enough for this complete transformation; for me, they are simply the best, and only, home to consider for your loved ones."
"Thanks to the diligence of the staff, the Covid-19 has been kept at bay. Top marks to everyone. Thank you to you and your team for looking after Mum."
"Thank you so, so, much for putting together photos of Mum in an album. I wasn't expecting you to go to so much trouble but I'm so glad you did. It brought tears to our eyes looking at each picture and I know Ian will be delighted with his surprise 70th birthday gift. Thank you once again, Jo, I can't praise each and every one of you enough; wonderful, warm and caring people who always go the extra mile for residents."
"My mother has been a resident for almost two years. St. Vincent's offer a very professional and friendly, caring environment for your loved ones. Their every need is catered for. The staff, from the maintenance man, right up to the management, do an absolutely splendid job. The actual carers are very friendly, warm, caring people, that carry out their duties, to an exceptional standard. My family and I would recommend St. Vincent's 100%, and personally award them 10/10."
"St. Vincent's made a very traumatic time in our lives so much easier. I cannot fault them at all, Dad was so well looked after. I would recommend St. Vincent's to any family that want only the best care for their loved ones. Simply amazing! The care was exceptional and nothing was ever too much trouble. Dad will have to go back to St. Vincent's at some time while my mum has surgery and recovers and I am not worried at all about it. Special thanks must go to the manager who had to put up with my tears on many occasions."
"Just want to add my thanks to all the staff for such a wonderful job in difficult times, it is much appreciated. Thank you for everything you are doing."
"I was so excited when St. Vincent's had a vacancy as I already chose this home many years ago. It has exceeded my expectations."
"The quality of care is outstanding for my dad, all staff are incredibly kind and respectful."
"The staff at St. Vincent's are absolutely amazing and are like an extended family. The care that my mum receives is second to none, and they were fantastic in the care they gave my dad in the last days of his life. Thank you so much."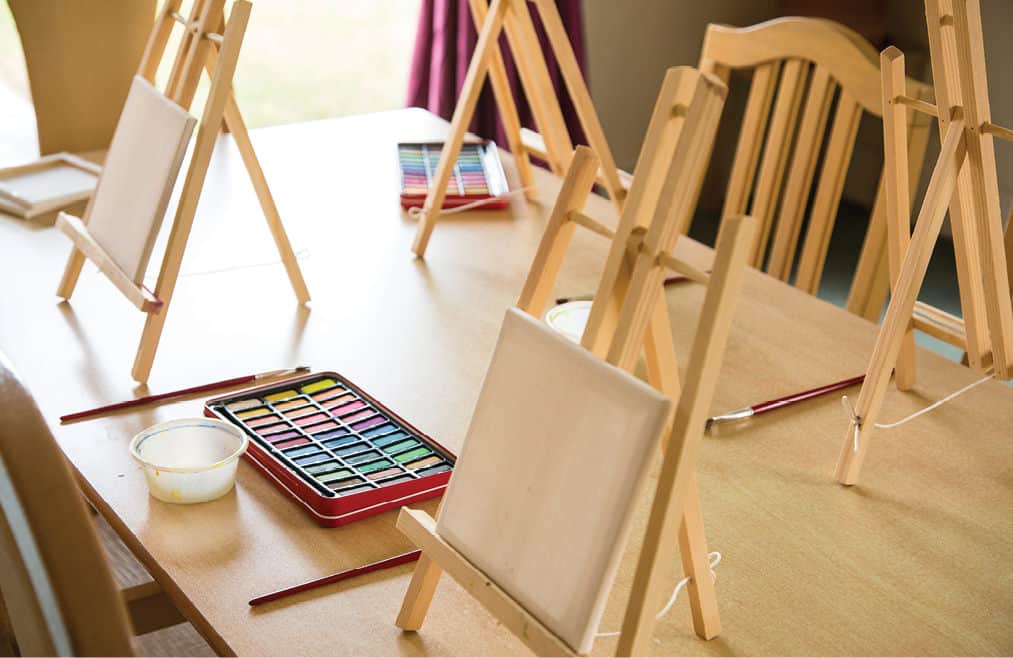 We passionately believe that the body and the mind are very closely linked and that keeping the body active, even for those who are perhaps less mobile than they once were.
The whole staff team go above and beyond their usual duties on a daily basis to make our home the special place it is for our residents, their families and friends.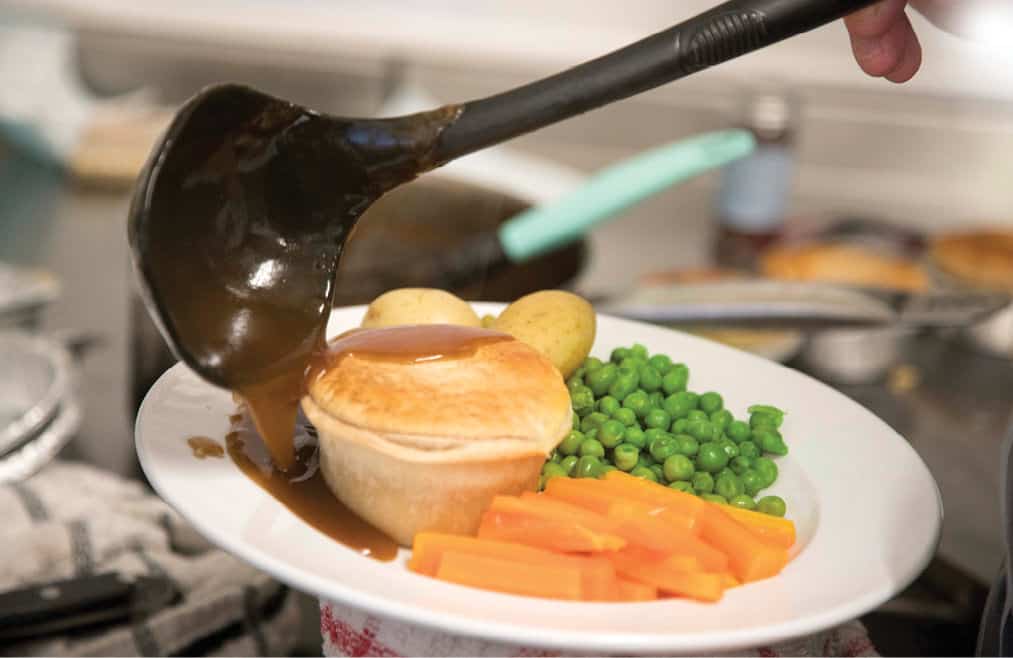 We cater for different dietary requirements and provide home cooked meals prepared onsite.